Archive
2015. December 10. Categories: News category
graphIT organized a Quality Management Webinar Series for the regional partners, introducing the solution portfolio in details.
Webinar 1 – Closed Loop Quality Management solutions
The first webinar is an overview about the Quality Management Portfolio.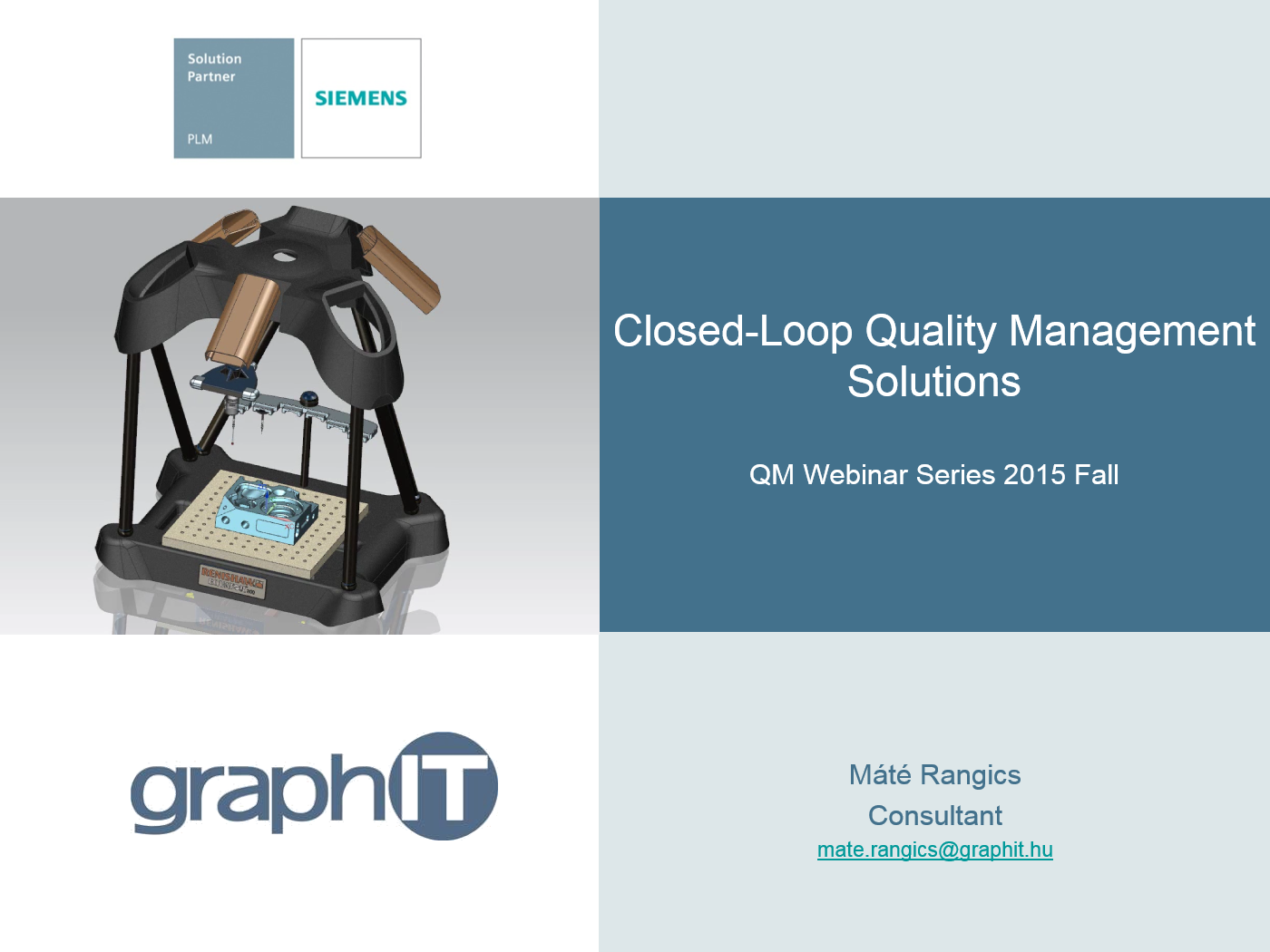 Webinar 2 – Design for quality!
Lower cost and improve quality using Variation Analysis.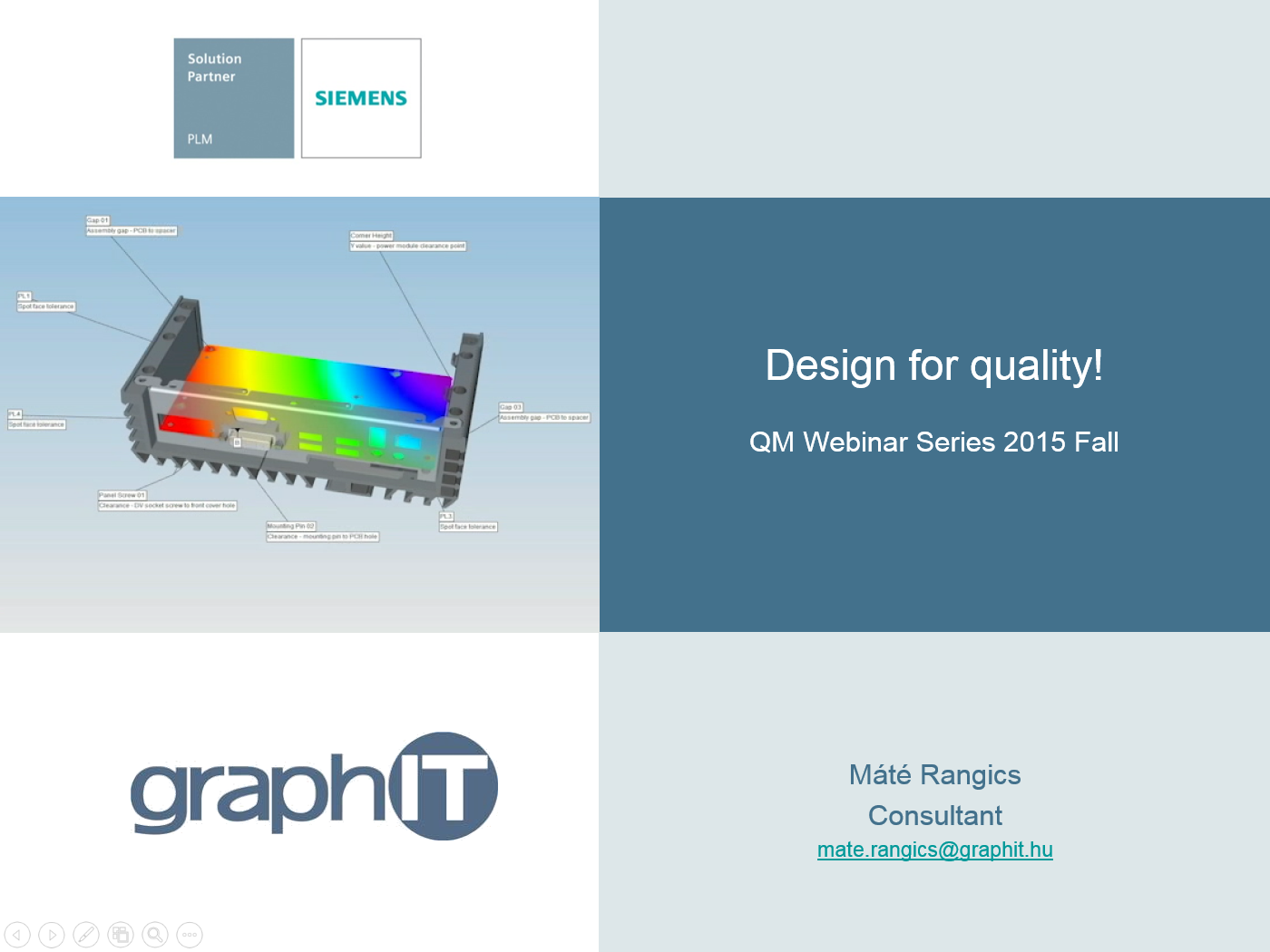 Webinar 3 – Check your quality!
Integrated inspection programming and execution on PLM foundation.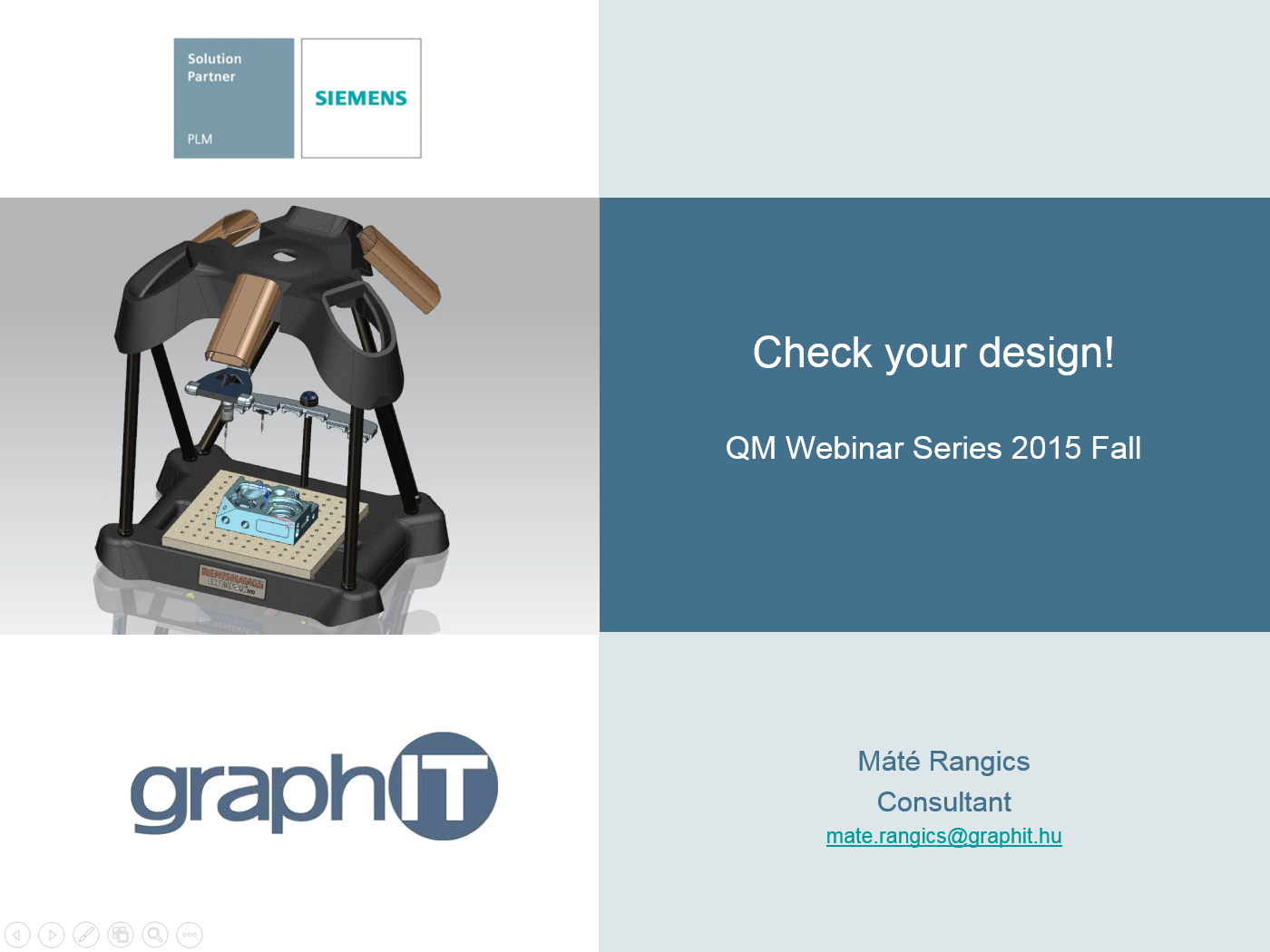 Webinar 4 – Leverage your measurement data!
Collect, manage, report and analyze your measurement data with DPV.