Dimensional Planning and Validation
Dimensional Planning and Validation enables your extended enterprise, independent of physical location to collect, manage, dimensionally analyze and report on quality information.
Data collection from any kind of measurement device
Enterprise-wide visibility to quality information
Historical and summary measurement reporting automatically
3D representation of measurement data
Scalable solution for enterprise size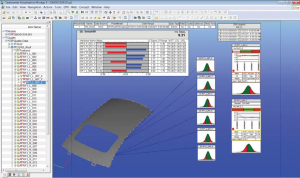 DPV goes beyond the limitations of fragmented quality solutions and closes the loop between design and production, giving you the ability to directly connect and integrate quality knowledge into your company's mainstream product design and manufacturing processes. DPV utilizes Teamcenter® software, Siemens' solution for integrating your product lifecycle management (PLM) capabilities in a single seamless environment. This enables you to incorporate as-built production information in the same environment you use to manage your enterprise's product, process and manufacturing data.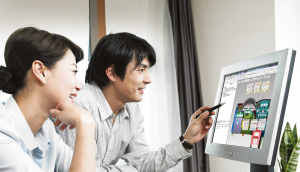 As a result, you can extend your quality process across your entire enterprise and supply chain, allowing you to design anywhere, build anywhere and sell anywhere with confidence. With these enterprise capabilities in place, you can bring more innovative products to market faster and leverage the power of your global manufacturing operations while using Tecnomatix DPV's decision support capabilities to improve product quality and increase production efficiency.
Measurement planning
You can manage, update and capture as-designed measurement points and measurement plans in a manufacturing database that decision makers can access at anytime and from anywhere for selected information retrieval.
Production monitoring
You can capture measurement data from any device into Teamcenter. During the loading process, you can use automated tools to proactively identify quality trends.
Historical reports
You can produce summary reports to consolidate extremely large amounts of measurement data, enabling decision makers to quickly review this information. You can use this information to compare processes and/or
plants, understand process stability and summarize your company's performance over any time period.
Analysis
You can combine DPV's easy-to-use but sophisticated statistical techniques with your PLM environment's 3D geometry capabilities to enable quality teams to rapidly define root causes to quality issues found in production.
Automated report publishing
You can use Tecnomatix DPV to automatically populate preconfigured report templates with the quality measurements. You can then disseminate these reports from the shop floor to the boardroom so that decision makers can make metrics-based design and manufacturing decisions.
Web-enabled presentation and collaboration
You can provide decision makers with Tecnomatix DPV's simpleto-navigate front end so they can access all quality reports using nothing more than an everyday web browser.
For further information, please visit the Siemens PLM – Dimensional Planning and Validation site here.